Item 1
Helicopter Tour of Brussels
On a sunny day, the winner – together with 3 friends (total 4 persons) – will enjoy a glorious VIP sightsee- ing flight over Brussels. From the air you will discover Belgium's capital and its monuments: the Atomium, the Koekelberg Basilique to name just two. A little south of Brussels we will fly over the Park of Tervuren and end with an orbit around the Lion of Waterloo. After all this sightseeing, we will fly back to Antwerp without any traffic jams. The flight of approx.. 60 minutes will end with a glass of Champagne upon landing.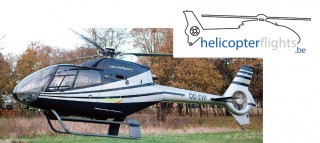 Item 2
Dinner for 8 hosted by the British Ambassador at the British Embassy Residence, Rue Ducale, Brussels
Offered by The British Embassy Brussels
The unique opportunity to host a Dinner for Eight at the British Residence at Rue Ducale, in the presence of the Ambassador. Date to be agreed between the Ambassador and the Host.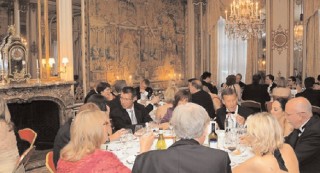 Item 3
Long Weekend Sailing in Corfu
Offered and hosted by Eric Neven and Catherine Stewart, owners of "Fringale".
Blue skies and the breath-taking scenery of Corfu
and the Ionian islands enjoyed from the deck of a yacht under sail: A "long weekend" for up to 4 adults aboard "Fringale", a 44ft (13m) Dufour sailing yacht moored in Gouvia Marina in Corfu town, with welcome aperitif, dinner, bed & breakfast.
Whether you are an experienced sailor or a novice, enjoy the sensation of wind in the sails, diving off the boat into warm seas and sleeping at anchor in deserted bays, in the watchful care of an experienced owner/skipper and his mate.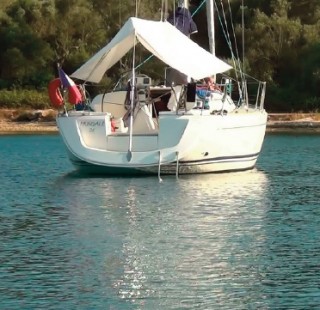 Item 4
A Pair of Glittering Diamond…
Donated by Antwerp World Diamond Centre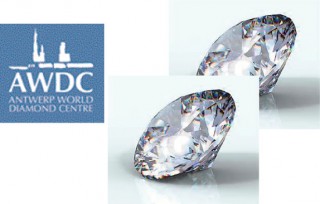 Item 5
2 Tickets to DoRB 2015 plus Duke of Wellington sculpture
Donated by: DoRB Committee & Michael Midgley
A faux black basalt profile sculpture of the Duke of Wellington in uniform, cast from a mid-19th century memorial bust, on reverse white-painted glass, in a silvered frame. Frame approximately 15 x 20cm.