All money raised from the on-line auction and raffle will go to our selected charities.
Our attentions now turn to the bi-centennial celebrations in 2015…
If you are interested in further information about the 2015 Ball when it becomes available please sign-up to our mailing list located in the bottom lefthand column of this page.
—————
On 15 June 1815, the Duchess of Richmond organized a ball in Brussels for the officers of Wellington's army and distinguished guests. This ball was part of Wellington's psychological warfare, which had always involved 'pleasure as usual'. During the ball a message arrived from the Prussian commander, Prince Blucher, warning of Napoleon's approach. Officers slipped away quietly from the ball to join their troops in Quatre Bras on 16 June and for the Battle of Waterloo two days later.
Nearly 200 years later the Ball has been revived to help charities supporting British and other citizens in Belgium.  In 2012, at the Chateau St. Anne, the Ball was a great success, raising over €26,000 for charities. Results from the 2013 Ball at the Palais d'Egmont raised over €50,000!
Be a part of this unique event in 2015. Join our select group of sponsors and reinforce your company brand to a quality audience. There are several ways you can contribute to the success of this gala evening:
Donate Now!!
Sponsorship of the ball
Provide items for the auction
Contribute prizes for the raffle/tombola
2015- 200 year Anniversary Gold Sponsor: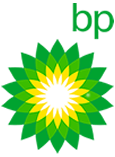 Brussels International – TV Brussel
Champagne, frocks and warfare – The Wall Street Journal
Live recording 15 June 2013- RTBF televised news